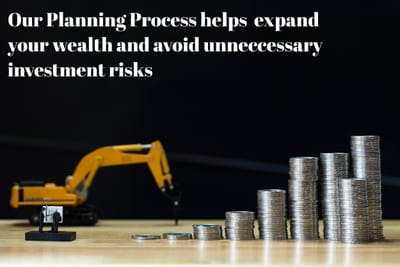 Professional Capital provides clients with a comprehensive portfolio approach for their investment and retirement needs. Professional Capital diversifies each client's portfolio to the various investment styles and uses several different investment managers.
Our advisory service is appropriate for the following types of clients: retirement through a Personal Pension Plan (PPP), Pension Transfers, Self Invested Personal Pension (SIPP) or Small-Self Administered Scheme, (SSAS), Executive Pension Plans (EPP), ISA, ISA Transfers, Unit Trust/OEIC's investments, Collective Investment accounts, Onshore and Offshore Bond investments, VCT's, EIS's. It may be appropriate for other types of clients as well.
As an independent firm, Professional Capital selects from the entire fund manager universe.
Professional Capital will advise clients the pound allocation to invest in each style category and which manager or managers to use in making that allocation. Since the capital markets are constantly changing and fund managers come and go, Professional Capital will make adjustments to the portfolio's style and/or manager allocation on an advisory basis. Our goal, of course, is to increase client returns by making good manager selections as well as good asset allocation decisions.
The really critical decision in the investment process is how to divide your money among equities, bonds, and any other asset classes. The mix of investments is called asset allocation. The asset allocation choice is the first and the most important decision; how much you have in equities really drives your portfolio results. The percent allocation invested between assets classes with affect the future return as well as the price variability of the portfolio.
No one has a crystal ball that can incorporate all of the forces (economic and political) that impact future market returns. Nevertheless, instead of blindly hoping for the best, Professional Capital uses technology and statistical tools to provide clients with a reasonable range of potential outcomes that can be used in making more informed investment decisions.