Q&A: Creating Client Value
- Who should be seeking advice?
All people need advice. Over the past years, we have seen Western Governments reducing gradually Social Security Benefits while Global Corporations moving from the gold standard Final Salary Pension Schemes into Defined Contribution Pensions, effectively removing risk from their balance sheets and passing it on to employees.
Nowadays, people have to shoulder risk leaving no choice but to make private provisions throughout their lifetime and make sure their assets last post retirement. Workplace Pensions have become compulsory in the UK after being imposed by UK legislation onto the private sector emphasising again the importance of building up personal savings.
- Why should people seek advice over making a decision themselves?
People can make decisions themselves and particularly with the advent of internet and so much free information, people can find useful information about investing money.
However, the role of a professional financial adviser is different. A financial adviser would help people become the architects of their life first before start investing money and putting plans in place. A financial adviser would also help people articulate goals, ambitions while he would manage their assets in a such a way that life objectives are met whilst protecting them for future generations. He would also be a life & financial guardian, as a kind of lighthouse keeper, scanning the horizon for issues that may affect the client and keeping them informed.

A professional financial adviser is a good listener. The emotions triggered by financial uncertainty are real. A good adviser will listen to clients' fears, question the issues driving those feelings and provide practical long-term answers. A good adviser will also be a good teacher. Quite often, is just a matter of teaching investors about risk and return, diversification, the role of asset allocation and the virtue of discipline. Even when the strategy is in place, doubts and fears inevitably will arise. At this point a good financial adviser becomes a coach, reinforcing important principles and keeping the client on track.
Now, more than ever, investors need advisers who can provide client-centred expertise in assessing the state of their finances and developing risk-aware strategies to help them meet their lifetime goals.
We create a well-thought-out lifetime strategy to achieve financial independence. By choosing the path of discipline and diligence over the ease of instant fulfilment our clients will sail away to bigger & better rewards in the future.

- What financial pitfalls might people come across?
Financial Planning is people's life journey with ups and downs and constant changes in legislation, markets and politics. These changes represent risk but also opportunity. The global financial turmoil of recent years (2000, 2008, 2020) demonstrated the value of an independent and objective voice in a world full of free internet information, product pushers and salespeople.
- What is the process of receiving financial advice?
There is more to financial planning than selling a financial product or accumulating financial products over the years. Strategic Financial Planning is the process of developing and maintaining a viable fit between your objectives and finances. The aim of financial planning is to combine your assets based on a structured, well thought-out methodology with a view to achieving your goals. To understand financial planning, you have to remember how the modern company operates: It needs to have a business plan and a strategy; It also needs to produce a cash flow statement, balance sheet, profit/loss account to ascertain its position at any given point in time. Personal Financial Planning is no different.
The reality of personal financial planning is a complexity of multiple financial plans set up to achieve personal objectives, with many variables affecting delivery. Unless objectives are specified through a carefully designed hierarchy then individuals find difficulty in achieving. The purpose of identifying the individual's personal objectives is to assign to these objectives specific financial plans. The objectives need to be, Acceptable, Flexible, Measurable, Motivating, Suitable, Understandable, Achievable.
Once the objectives and financial plans have been set for the designated time periods, attention must be directed to their FUTURE REVIEW and REVISION.
Periodic revision of your plan is very IMPORTANT; Aspirations and expectations are likely to change over time, including changes due to change of jobs, house, marriage or divorce, changes in the financial markets, legislation and so on; It is also important in order to re establish the ASSUMPTIONS made at outset. A natural change is likely to require revision as you go through the life cycle. There are many areas that need to be identified, addressed and ultimately integrated: Income tax, risk management, retirement planning, investment planning, estate planning, business financial planning.
- What are the benefits to clients?
We work with a small number of clients and as such we have the time to develop a close relationship
We take the time to understand our client's situation; clients understand our methods and style of advising
After our consultation clients have a clear direction and with our expertise remain on track to achieve their objectives
With our comprehensive reporting our clients evaluate their financial position at any given point in time
With our technology systems our clients have an organised financial life
Clear and defined fee structure
Non biased advice
Solutions and not product based advice
Our effectiveness ensures clients get meaningful results
Education by providing information in an understandable way so that clients can make informed decisions
- Do client's initial objectives changes following their first meetings?
Not usually, but as we all know life is full of ups and downs. That is why all plans we put in place are flexible and adjustable.
- How much does advice cost?
The first consultation is free as it is important to establish if and how we can add value to our client's life. The fees are a % factor charged on assets we look after and agreed with our clients.
- Isn't it a catch-22 situation to be spending money to find out how to save money?
A client that works closely with a professional financial adviser can end up on average with 3 or even 6 times the value of assets than that if he had done it all alone. I was told that by a professional adviser/personal mentor when I joined the industry in 1993. Now, 25 years down the line I have seen this with my clients. For those who still have doubts they can speak to our clients.
- How often do you review the financial situation with your clients?
Reviews are decided between us and our clients. It is usually annually. However, clients have access to us 24/7.
- What are your Strengths?
We are building our business ONE client at a time and together with our sound & robust financial planning approach we provide the strategies to expand & protect your wealth.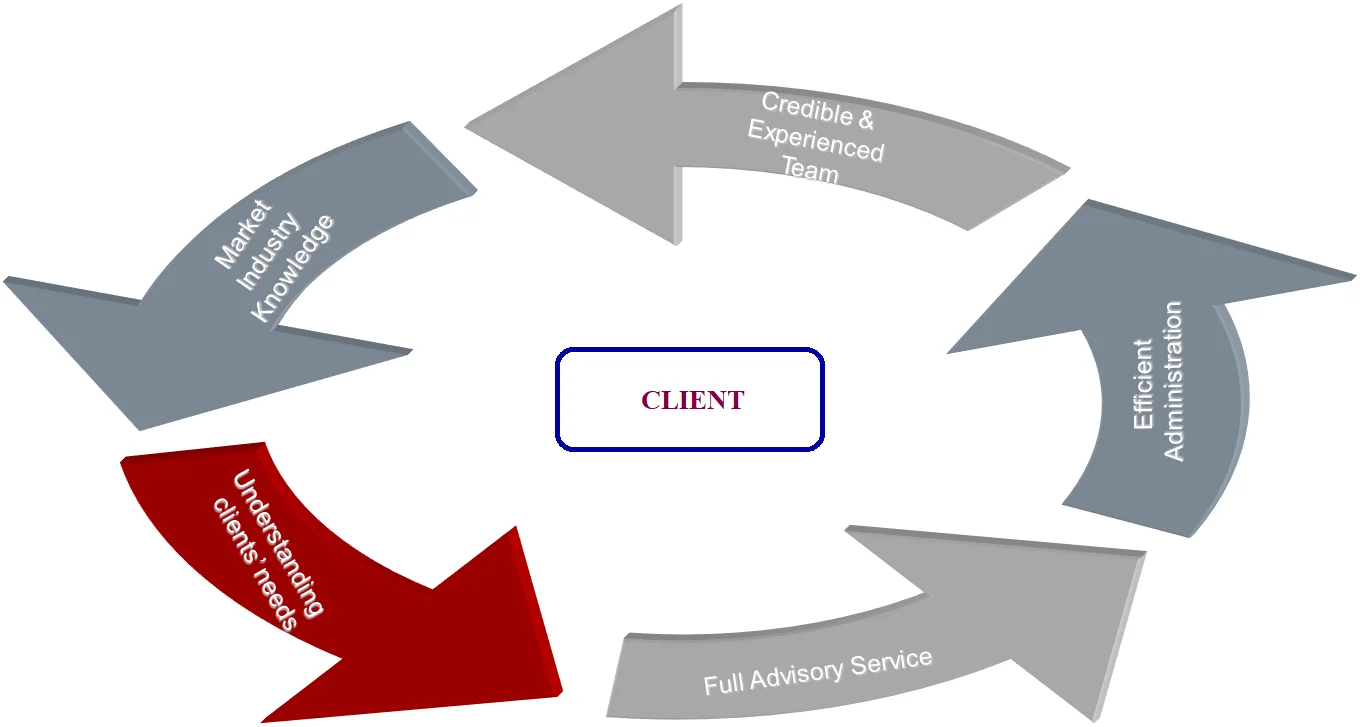 We have the expertise to add value to your financial affairs
International Longevity Centre UK (ILC UK - Specialist think tank on the impact of longevity on society) commissioned by Royal London conducted research on the benefits of financial advice & the ongoing relationship with a financial adviser. Click here to read the findings of the financial & emotional benefits of taking financial advice.