Over the past thirty years or so, we have seen the gradual dismantling of State welfare and the promotion of private asset ownership where individuals accept greater responsibility for their own welfare needs by investing in financial products and property assets, which augment in value over time. These can, at least in theory, be tapped at a later stage to supplement consumption and welfare needs when income is reduced, for example, in retirement.
For many people, economic market downturns is a big cause for concern and understandably so, as they are investing in asset backed investments for their future.
As nobody can predict the future, the study of historical market events can help put things in perspective for investors especially for times like those that started in early 2020.
From bull and bear markets to recessions and major events, the following charts provide a perspective on risk and return using empirical data going back to 1926.
CHARTS: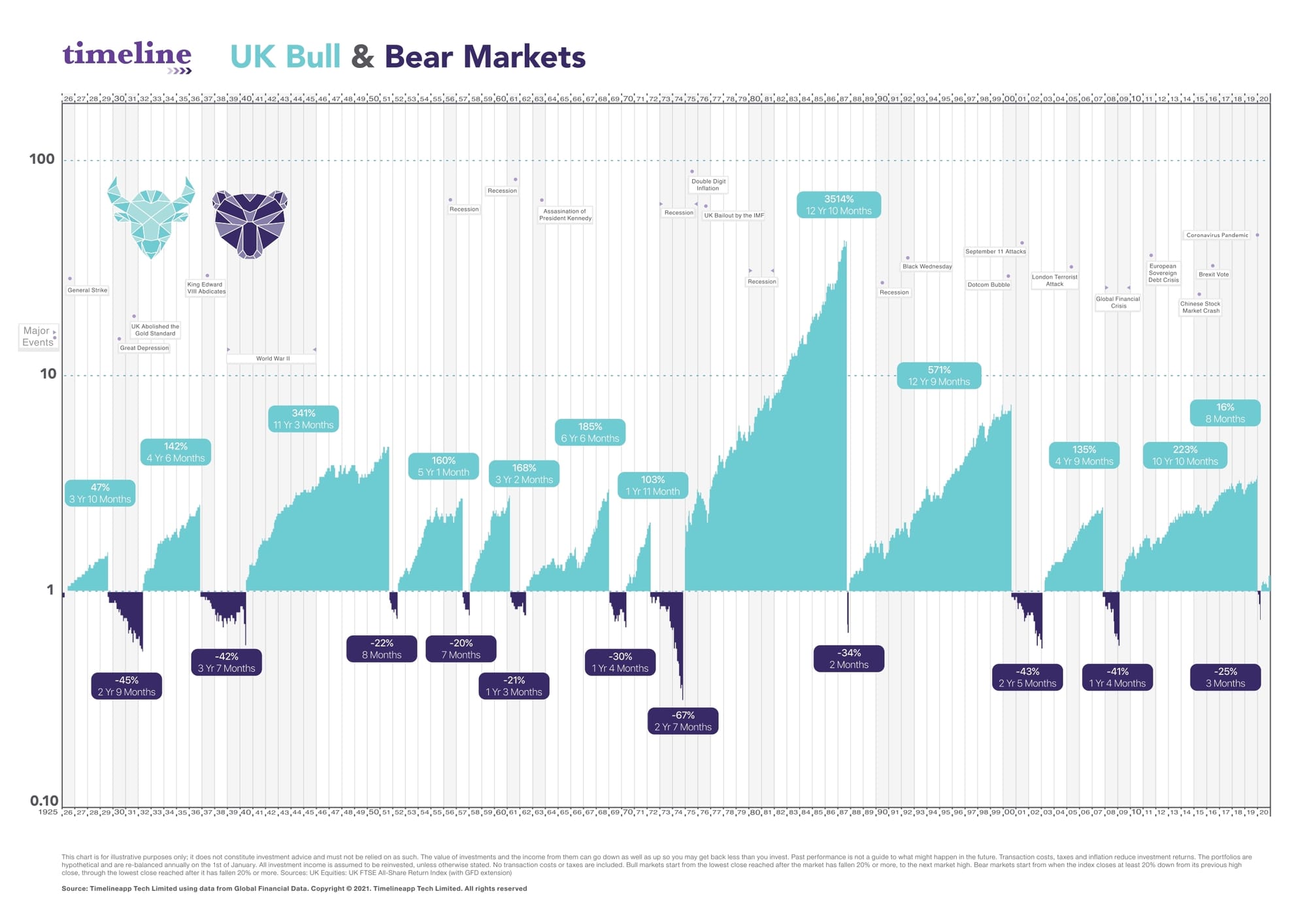 BULL & BEAR MARKETS TABLE - UK.pdf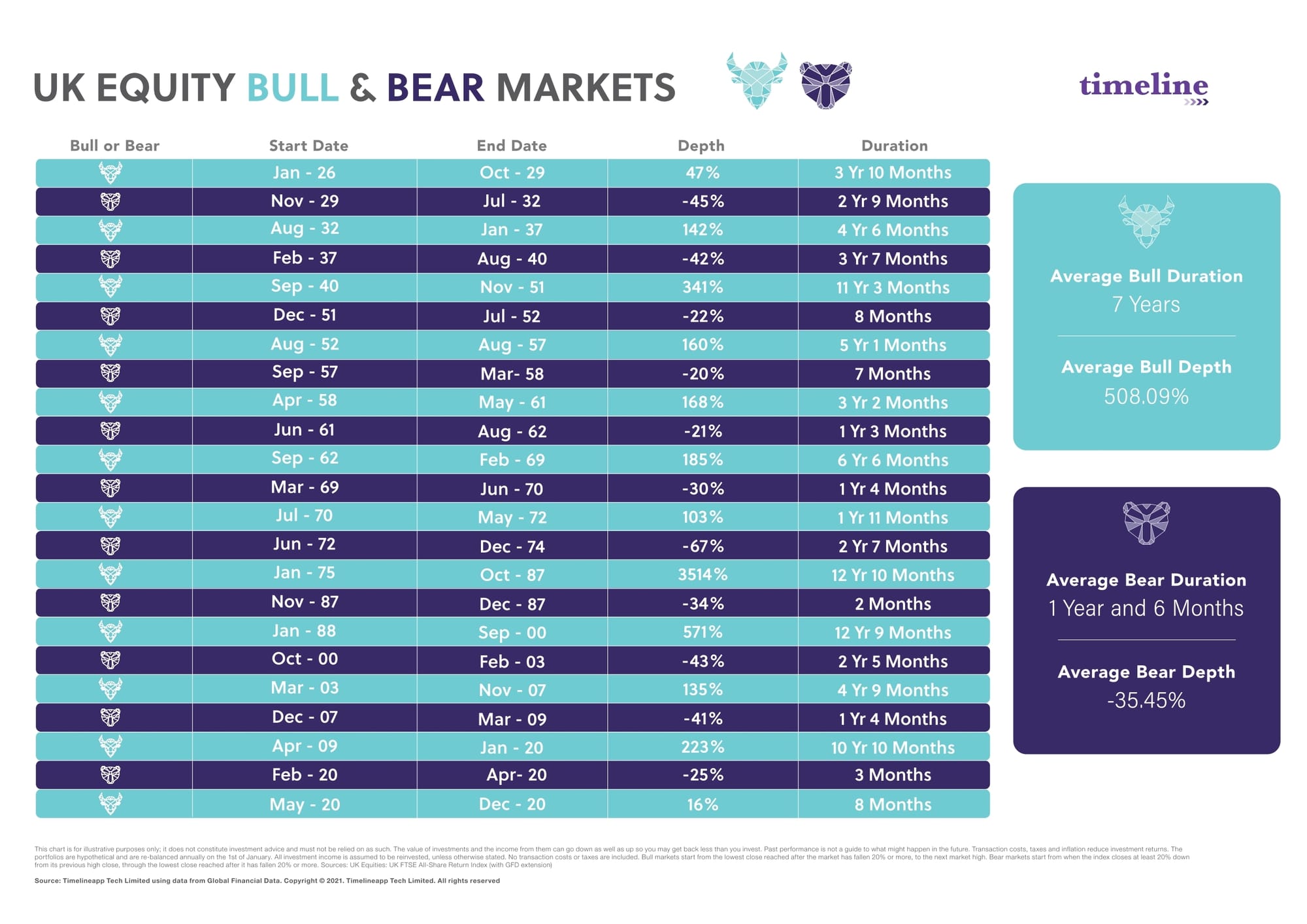 HIGHEST & LOWEST ANNUAL RETURN - POSITIVE Vs NEGATIVE PERIODS.pdf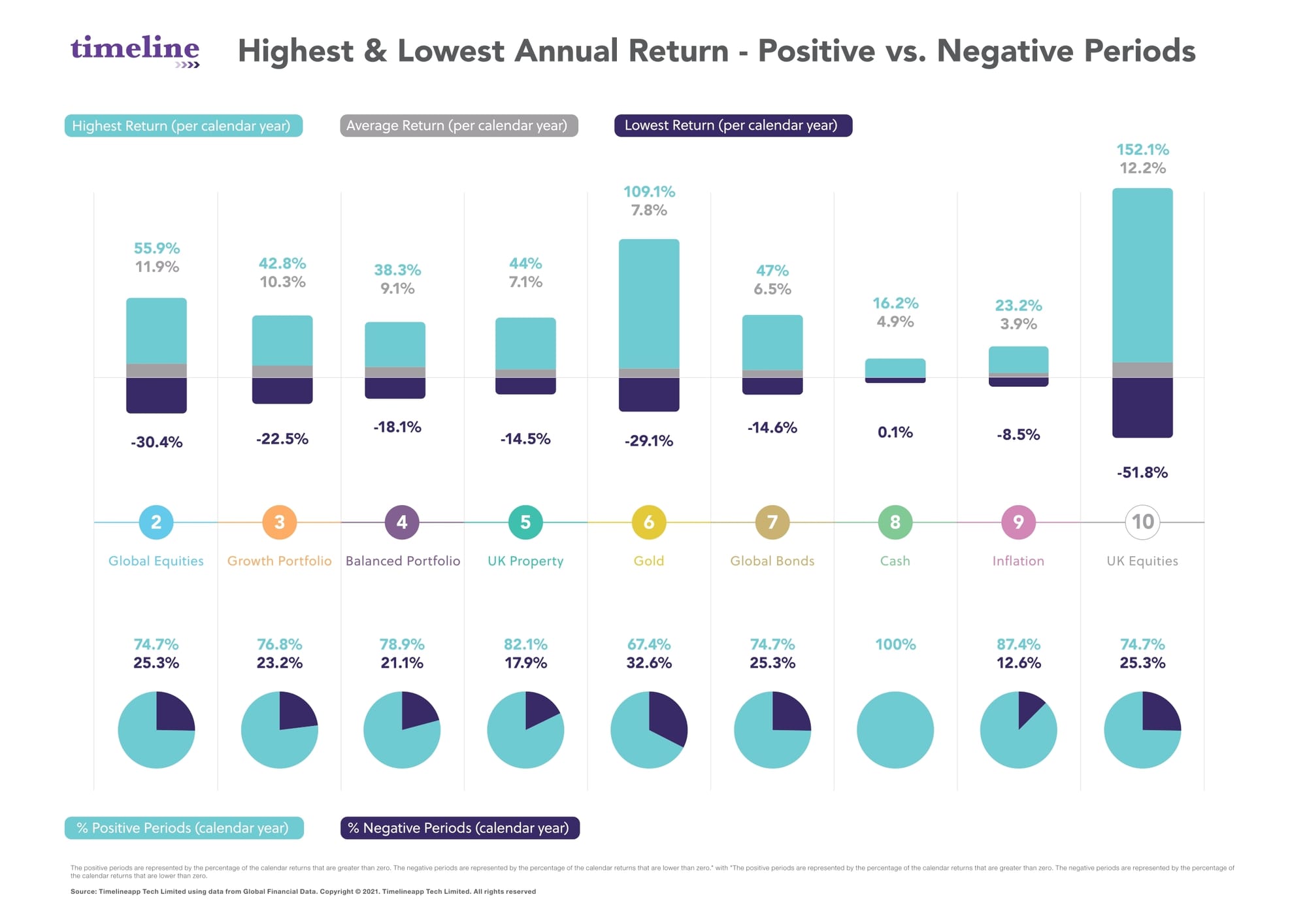 UK SUMMARY - ASSET CLASSES VALUE OF £1,000 INVESTMENT 1926 -2021.pdf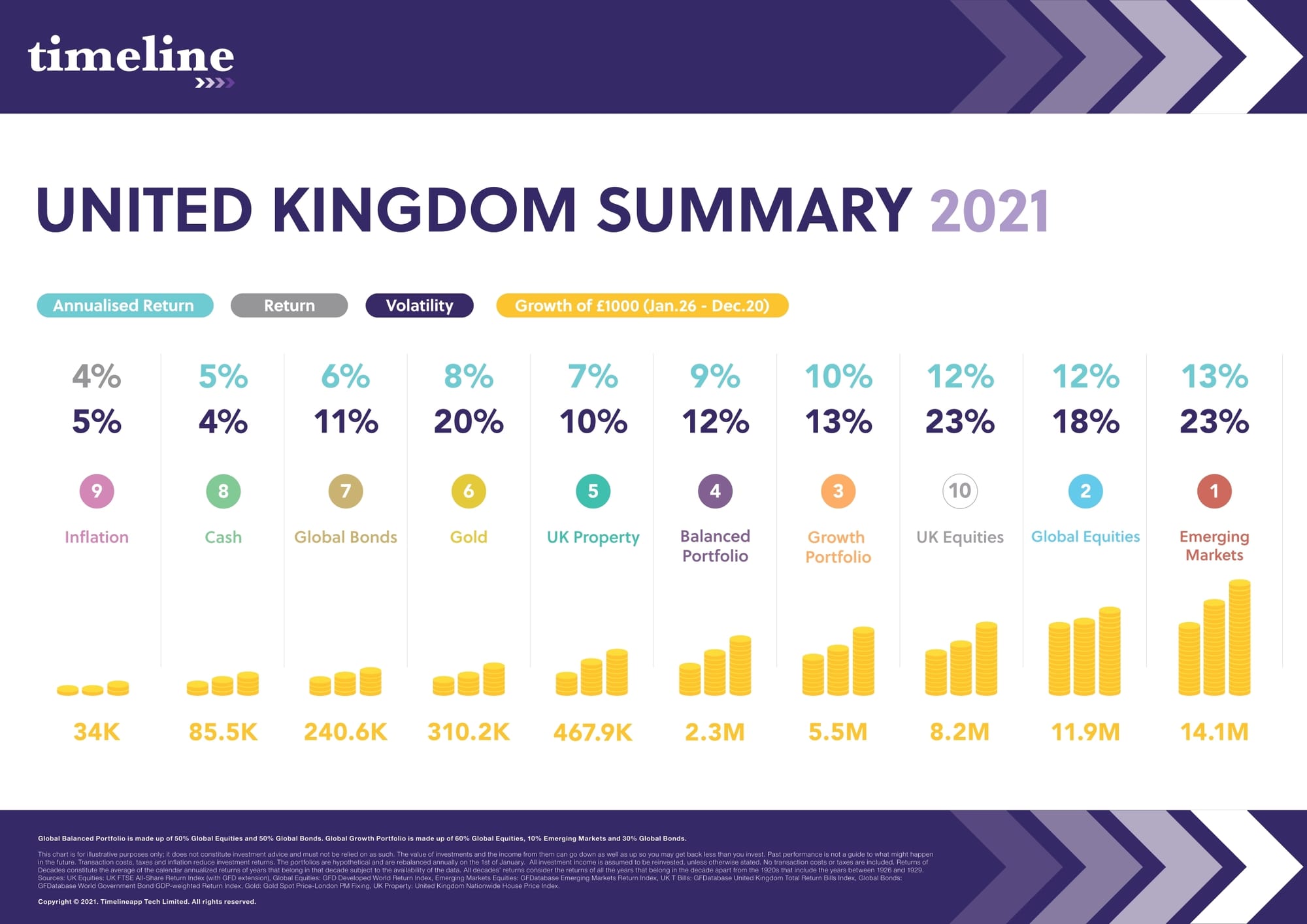 POLITICAL PARTIES & EVENTS.pdf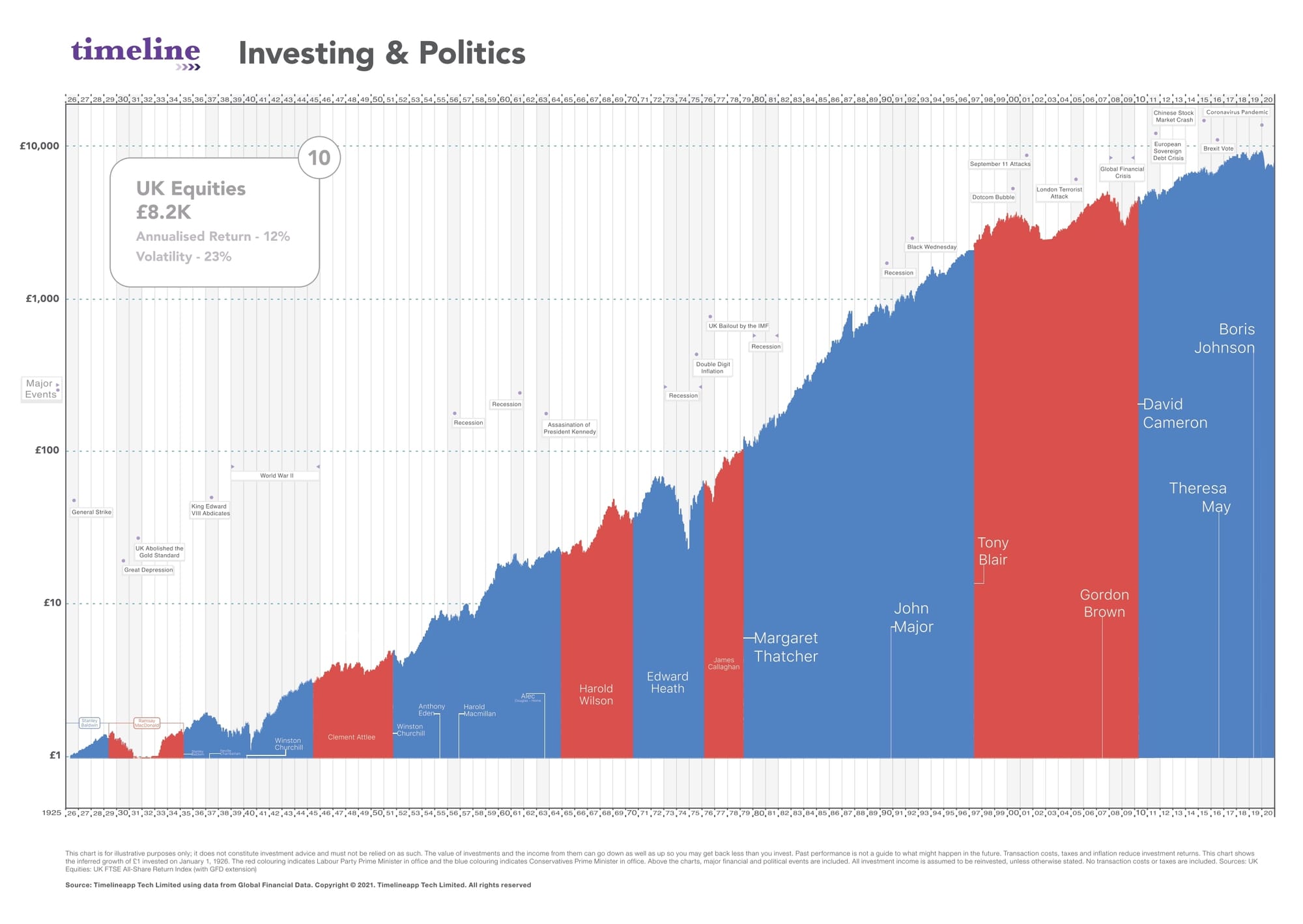 RETURN OF THE DECADE - ASSET CLASSES.pdf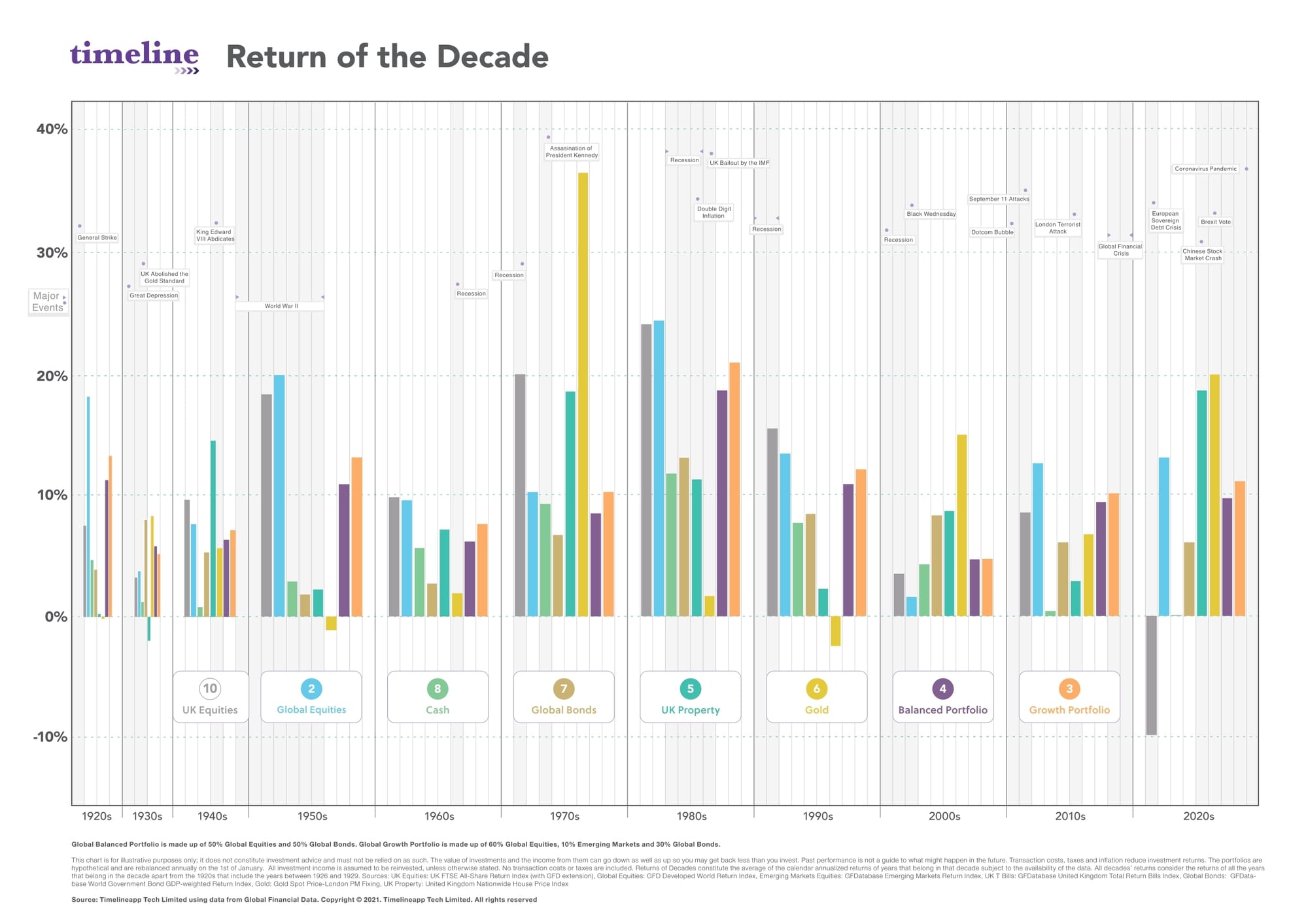 ASSET CLASS RETURN PAST 10 YEARS TO 2020.pdf